Attacking the Consensus Again:
Is it Benny Peiser Jr.?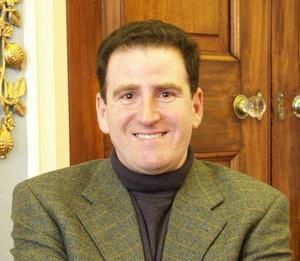 Apparently there's a paradigm shifting paper coming out in an 'scientific journal'. Straight from the
Senator Inhofe (Minority Chairman of Environmental and Public Works) press blog
:
LESS THAN HALF OF ALL PUBLISHED SCIENTISTS ENDORSE GLOBAL WARMING THEORY; COMPREHENSIVE SURVEY OF PUBLISHED CLIMATE RESEARCH REVEALS CHANGING VIEWPOINTS
In order for this to be true this
massive list of sourced and web-linked quotes
from scientists, 21 National Academies and pretty much every major scientific organization would have to be wrong. So let look at this study a little closer:
The results have been submitted to the journal Energy and Environment
They also claim that the IPCC is unreliable but their literature review is far more reliable:
But does the IPCC represent a consensus view of world scientists? Despite media claims of "thousands of scientists" involved in the report, the actual text is written by a much smaller number of "lead authors."

By contrast, the ISI Web of Science database covers 8,700 journals and publications, including every leading scientific journal in the world.



Well after checking
Sourcewatch.org
it seems that the journal's editor is Sonja Boehmer-Christiansen who happens to be a climate skeptic. It would also appear that
Energy and Environment
is not included in
Journal Citation Reports
, which lists the impact factors (science speak for how frequently something is referenced/used/cited) for the top 6000 peer-reviewed journals. Ontop of this the journal does not appear on the
ISI index
's master list of
14,450 peer review journals
. The American Chemical Society, a very large and very influential scientific society, published an article
harshly criticizing
Energy and the Environment
s credibility.
A while back a social anthropologist named
Benny Peiser
(who specializes in "contemporary thought and societal evolution") reviewed climate change abstracts and claimed he found 34 that disagreed with the consensus. One of the abstracts discussed the need for alternative energy and carbon sequestration. Amazingly Benny thought that debunked the consensus. After 2 years later Benny finally admitted that he was 97% wrong. Interestingly enough, Benny is also an
editor of

Energy and Environment
. Will this be a repeat? Given that the all of academies of the
G8 countries endorsed the IPCC recently
it is highly unlikely that there has been such a massive paradigm shift. Will report more when I get my hand on the unpublished paper.
Sources:
Will edit in bibliography of the links later.